This is the sixth of a series of LinkedIn posts where Stampa & Partners answers the question: "How efficiently can you track the profitability and cost management of your services and operations?". Previous posts are available in our Blog and LinkedIn pages.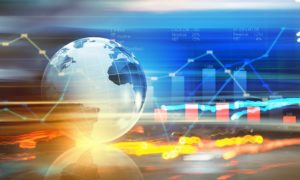 SAP PAPM is a powerful and flexible solution that can empower users to build up models that support business decisions. You can use this tool for several uses which can increase significantly the ROI of this implementation.
Examples:
Cross Industry Profitability
PAPM enables users to optimize profitability by providing deep insights into granular revenue and cost information at any customised level (e.g. product, service, channel, customer).
You can use in all types of industries:
| | |
| --- | --- |
| 1. | Oil & Gas: Profitability of upstream that focuses on extraction of crude oil and natural gas, on refining, trading and distribution in Downstream of business units |
| 2. | Banking and Insurance: Profitability of each back office or front office activities, according to the business division and region |
| 3. | Healthcare: Profitability of hospitalization, medical screening, laboratory analysis, surgery and pharmacy |
| 4. | Lifesciences Profitability of pricings, and the impact on profitability of considering legal aspects and by applying quality control resources |
| 5. | Manufacturing: profitability of production process (e.g. of industrial machinery, heavy equipment, industrial components, laboratory instruments, semiconductors, among others). |
ABC Costing
PAPM allows to cross-charge direct and indirect costs using allocation processes and by applying activity-based costing (ABC). As an example, you can perform an ABC model, incorporating a set of activities to actual, planning and forecasting data for a product and / or service profitability. With this model setup you can then run a what-if simulation.
You can also do the same for your shared services in IT and HR. As an example, within healthcare sector, you can allocate costs of your services to procedures, physicians, facilities, diagnoses and patient, thus enabling drill down to the most detailed level. The complete calculation of the cost model is available including input/output values of each process step. On top of that, you can run allocation processes not only for actual data, but also for planning and forecast data.
We at Stampa & Partners have an extensive track record working with CFOs and supporting organisations in Europe successfully digitalise finance functions, leverage analytics and ensure compliance with new accounting standards. Therefore, we can advise your business with the best solutions to fulfil your goals.
By André Almeida